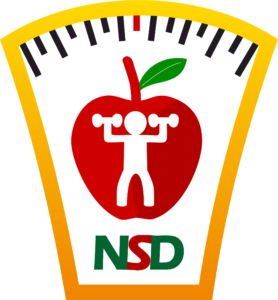 Dietitian Prioshka's Diet Clinic
specialized in weight management & therapeutic diets
dietitian in goa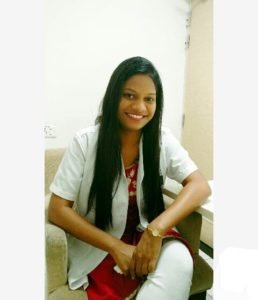 Hi, I'm Dietitian Prioshka in Goa
Your Personal Dietitian For A Better Life!
My favorite part of being a dietitian in Goa is the opportunity to directly improve the health and well being of my patients and to develop professional and personal relationships with them.
About Me
I have helped numerous patients in my 8 years of experience as a Dietitian/Nutritionist in Goa. Being a dietitian I always believe in healthy diets and natural treatments as people in ancient times used to use "Herbs" and get themselves treated from various diseases and were very much healthy. I have used the same concept and have helped many people to lead a healthy life in and across Goa.
With my vast amount of experience as a dietitian in Goa, I started my own diet clinic in the year 2018 and I have extended my services under the name "Dietitian Prioshka's Diet Clinic!" and is considered to be one of the best dietitians in Goa by various medical experts.
Qualification and Experience
I have completed my MSc in Nutrition and Dietetics and BSc in Nutrition and Dietetics. Experienced as a Clinical dietitian at Goa Medical College and Hospital, Bambolim (GMC). I have also worked as a Sports nutritionist at Talwalkars gym, Goa. I have also worked as a Clinicial Dietitan for 1 year at Manipal Hospitals, Goa. I have also worked as an online Fitness Coach and Medical dietitan for HealthifyMe App and GOQii Apps. I have also done my internship at Apollo Hospital, Goa.
Why I choose to be a Dietitian in Goa?
Being a Dietitian in Goa I help clients to develop and progress towards their personal wellness goals by empowering them to take responsibility for their own health with my effective diet plans in Goa.
Why I choose to be a Dietitian in Goa?
Being a Dietitian in Goa I help clients to develop and progress towards their personal wellness goals by empowering them to take responsibility for their own health with my effective diet plans in Goa.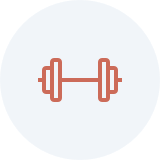 body composition analysis
About Us
what I do as a
dietitian in goa
We at
Dietitian Prioshka's

Diet Clinic in Goa Create Custom Nutrition Plans & Healthy Habits

Our bodies are made up of nutrients. Any deficiency of any of the nutrient causes an imbalance in the body thus causing various diseases. We as dietitians are here to help recognize the deficiency and treat it accordingly so that you can lead a healthy life. Some of our programs are listed below…
Custom Diet Plans & Consultation for Your Specific Goals
what we do
Weight Loss Diet Plans
An ideal Program For Weight Loss, Fat Loss And Inch Loss. Ideal for students, bachelors, corporates, working women, housewives, or anyone without a medical condition.
Medical Diet Plans
No weight loss or gain goal but have a special requirement or a medical condition that needs specific nutrients in your diet.
"I had the pleasure of meeting Prioshka last September 2019 I contacted her for weight loss Post pregnancy as I had tried many different ways to lose my stubborn weight and have always failed. With Prioshka's Dietitian Prioshka's Diet Clinic Program, I learned how to understand the food I eat and how my body works with this food.
To date, I am pleased to say that I have lost 12 kgs weight and continue to lose more. I truly do not believe I would have learned everything I did and feel so good about reaching my goals without Prioshka Nutri slim diet and her program. Prioshka is the utmost professional yet she has a touching compassion and dedication to her clients.
I have found Prioshka to be extremely knowledgeable about nutrition. "Prioshka is a one-of-a-kind nutritionist! She portrays a high level of professionalism and sincerity in every task she undertakes. Her comprehensive approach combined with cutting edge interventions and in-depth personalized assessment and testing make her a very unique dietitian/ nutritionist. She firmly believes in eating right, thereby giving her clients the ability to quickly achieve and maintain their personal health goals and live a happier, healthier, and longer life." Not only have I been able to lose additional weight but I have developed lifestyle changes that will benefit me for the rest of my life. It is amazing how alert and energized I feel since beginning the program.
Thank you Prioshka and I look forward to seeing you soon."
"Thanks to Dietitian Prioshka's diet clinic as I was overweight by 120 kg after going to clinic and my aims to reduce my weight now I am 98 kg still trying to be as normal weight as required thanks once again regards."
"It's really nice experience to loose weight without starving. Best diet plans and friendly dietician."
"I visited Dietitian Prioshka's diet clinic in December 2019.i had a lot of health issues and couldn't conceive for the past ten years. Prioshka studied my lifestyle and accordingly gave me diets n exercises.n by god's grace I've conceived after ten long years through Dietitian Prioshka's Diet Clinic. Prioshka is a very dedicated, experienced, and understanding dietician, always ready to help with a smile on her face.i thank Dietitian Prioshka's Diet Clinic for helping me conceive and making me feel better.thanks Prioshka."
Frequently Asked Questions
Learn How it Works!
Why does it take so long to lose weight?
Weight loss occurs when you consistently consume fewer calories than you burn each day. Conversely, weight gain happens when you consistently eat more calories than you burn. Any food or beverage you consume that has calories counts towards your overall calorie intake.
What are good and bad foods?
If you're looking at improving true functional health, there really are no good or bad foods. Unless a person truly has to avoid some foods because of allergens or medical restrictions, I do not discourage certain foods. It's always good to allow yourself to be realistic, and so much of nutrition is about moderation. Nutrition is like a marathon — you are always working at it.
What about sugar-free or diet foods?
I advise steering away from processed, diet foods because they have a number of chemical additives. Some artificial sweeteners can cause intestinal cramping. Seniors rely on some processed foods like frozen dinners, but it is really important for their diet to include more of plain, fresh, unprocessed foods.
What helps with a poor appetite?
When seniors are dealing with appetite issues caused by cancer treatments or surgery recovery, or just not wanting to eat, you may want to mix up the diet a bit. Some of the nutritional supplements such as Ensure® can be a benefit, but you don't want to solely depend on them. You might want to add in some fruit, protein powder or ice cream. Caregivers can help with adding nutritional variety to a diet.
What are good sources of protein?
Eggs are a high-quality source of protein. They are soft and can be prepared many ways. There is cholesterol in eggs, but this cholesterol is not going to affect a person's overall cholesterol as much as saturated fats and trans fats. Nuts are another good source of protein, but if a person has a chewing problem, you can incorporate nut butters into recipes instead. Fish, chicken and meat are excellent protein sources, and soy protein can sometimes be helpful for people who are willing to try it.
How can fluids be added to a diet?
For seniors, always have a beverage at their side — all fluids count. Also provide foods with a high water content such as soups, smoothies, popsicles, and fruits like melons and grapes. Many fruits and vegetables contain 90 percent or more water. In winter, seniors can drink hot fluids like cocoa, coffee and tea. Having a caregiver present encouraging the senior to get enough liquids can make a big difference.
What about medication and food interactions?
Always check with your doctor and pharmacist about how a specific medication interacts with food. For example, some leafy greens and foods high in vitamin K can affect blood thinners. If you are taking a blood thinner, you don't need to avoid leafy green vegetables entirely — you just need to be consistent in your intake and not go overboard. Also, grapefruit can affect the absorption and metabolizing of certain drugs. Salt substitutes often replace salt with potassium and can decrease the effectiveness of medications for high blood pressure and congestive heart failure.
How do you deal with unintentional weight loss?
Calorie intake is an individual measure for each person, but if an elderly person loses 5 percent of his or her body weight in a month, that is significant. That fluctuation is a red flag and should be addressed by a doctor. With this type of unplanned weight loss, the person is at higher risk for getting sick and not healing well. There could be something else going on in the body. Weight monitoring is important for older loved ones, especially those with medical conditions such as congestive heart failure. Also, if you notice your loved one is gaining weight rapidly, this could be a sign of an underlying health condition.
Services offered in & around Mapusa, Panjim, Margao, Mormugao, Curchorem, Ponda, Bicholim, Cuncolim, Quepem, Sanquelim, Canacona, Valpoi, Sanguem, Pernem, Calangute, Candolim, Baga, Ponda, Navelim, Anjuna, Siolim or staying anywhere else? Don't worry I have got you covered through my online consultation.
Get your personalized diet from the Best Dietitian in Goa & experience how a diet can change your lifestyle only at Dietitian Prioshka's Diet Clinic.
Come enroll with us and be a "Healthy you!"
Email Address
contact@dietitianprioshka.com
Visit Us at Mapusa
Gomes Catao Complex, UG-8, 1st floor, near Remanso Hospital, Mapusa, Goa 403507
Visit Us at Panjim
Shop No. 3, Bhanav ApartmentsDr. Shirgaonkar Road, Near Mahalaxmi Temple / Axis Bank Panjim, Goa 403001
Come enroll with us and be a "Healthy you!"
Email Address
contact@dietitianprioshka.com
Visit Us at Mapusa
Gomes Catao Complex, UG-8, 1st floor, near Remanso Hospital, Mapusa, Goa 403507
Visit Us at Panjim
Shop No. 3, Bhanav ApartmentsDr. Shirgaonkar Road, Near Mahalaxmi Temple / Axis Bank Panjim, Goa 403001